IT'S SO EASY GETTING STARTED WITH SMARTPATCH™.
Let's see what you have in mind.
Standard SmartPatch designs are single-sided with up to 7 colors of embroidery on a twill background, merrowed border and your choice of heat seal (iron-on), self-stick adhesive or Velcro backing (for other additional colors, requests, simply ask your SmartPatchologist).
The SmartPatch is also available in molded rubber.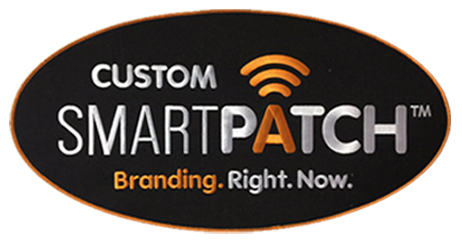 Sizes range from:
2.5" Overall (2"x 3"or 1"x 5")
3" Overall (3"x 3" or 3"x 4")
4" Overall (4"x 4" or 3"x 5")
*NOTE: Other sizes available – just ask!
Minimum: 2500
Optional Custom SmartPatch Keychains can be designed as single-sided or double-sided and include our exclusive paratrooper swivel clasp and nickel keyring.

Got more Questions???
Give us a call
(800) 872-8778
M – F 9:00 AM – 5:00 PM PST
Or email to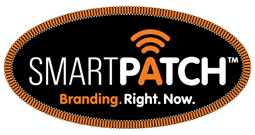 Quick Smart Patch Quote
Please provide your details below, and one of our talented SmartPatchologists will have a quote to you within 24 hours.
It's that simple!