SmartPatch™ has developed the world's first and only Branded Engagement System that is specifically designed for direct and instantaneous communication to your most loyal fans. Our incredible breakthrough, in conjunction with a simple Swype of a Smart Phone, engages the SmartPatch App to instantly bring many of the world's most Iconic Brands, (and yours too) in front of the consumer driven followers who love them.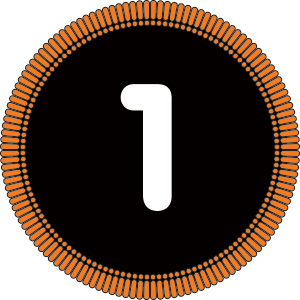 DESIGN IT
BRAND LOYALTY begins with the perfect design.
Strategically marketed where it is most recognizable, easily shared and reverently appreciated…
Easily apply your SmartPatch™ onto Hats, Jackets, Luggage or almost anywhere an embroidered, woven or Rubber Patch could go.
The all new Custom SmartPatch Key Chain is rapidly becoming our top seller.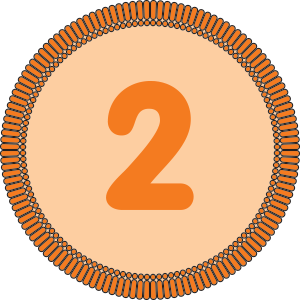 SUBMIT IT
OUR SMARTPATCHOLIGIST will review your Custom Design and provide you with our complete "To Your Door" pricing & delivery guarantee.
Got Questions? We are here to help.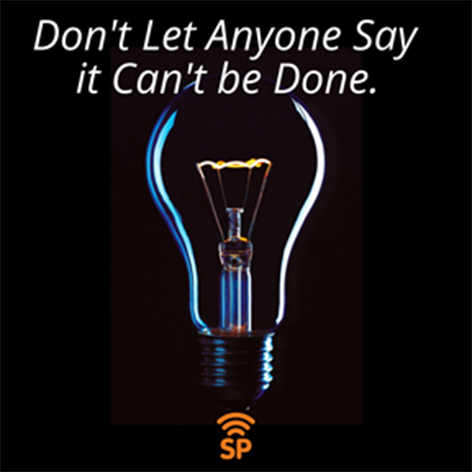 I have known and done business with Rich Soergel for over 20 years. He has consistently proven to be a reliable source for promotional and licensed goods and a sincere pleasure to work with. Rich meets deadlines.
I would recommend working with Rich if you have an eye for detail and need someone who can take concept to completion in a extremely tight schedule. Rich went above and beyond to give me samples using my logos for patchworks, dog tags, and zipper pulls. I needed everything yesterday and he did just that!
Rich is the most creative person I have ever met. His passion for his business and light humor make him the perfect person to work with for any custom made product. Rich has a way of taking a basic idea and transforming it into an excellent finished product. I would hire him again and will refer him to my clients and friends.

With a seemingly endless array of messages, offers, interactions and promotions available through SmartPatch, it is easy to understand how the Magic of the SmartPatch Branded Engagement System begins with imagination. No longer is your brand logo or tag line simply a static identifier, as a SmartPatch or SmartPatch Keychain, your brand image truly comes alive, acting as a 24-hour brand ambassador, speaking directly to your customers, fans and followers, on their time and offering services and specials that are beyond exclusive.
Curious if a SmartPatch Brand Engagement Program is right for your Brand? Then take a look at what we can do together:
Authors: Use a SmartPatch Keychain and your readers can Swype the SmartPatch in their car and be directed to an audio version of your book(s)
Automobile Dealers: Link to Warranty Information, Repair Videos, Car Clubs
Beverage Companies: Promote New Flavors, Win Prizes, Share Discounts, Insider Access to New Apparel
Charities: Increase Donor Participation, Share Progress and Benefits of Donations, Create Pride in Donors
Entertainers: Special VIP Packages, Backstage Passes, Early Advance Ticket Sales, Insiders' Fan Club, Attendee Memorabilia
Fundraisers: Chocolate Candy, Cookie and Coupon fundraisers are one and done. The SmartPatch continues to support the cause for years to come.
Golf Courses / Tournaments / Country Clubs: Club Bag Tag, V.I.P. Packages, S.W.A.G., Purchase for Mulligans, Co-brand with Sponsors, Insider's Pro-Golf Tips, Coded for Special Prize Packages
Movie Studios: Private Early Advance Trailers, Win Tickets to Premier Showing, Meet the Actors, Win a Walk-on-part in the Movie, S.W.A.G.
Political Campaigns: Candidate Issues, Private Insider's Forum, Social Media, Rally Dates & Times
Professional Athletes: Personal Insider's Fan Page, Private Video Blogs, Unlock the key to a private Social Media Group, Season Stats
Realtors: Set up Advance Listing Notifications, Open House Schedules, Update Price Reductions, Establish Investor Groups, Special Trainings
Restaurants: Create Loyalty, Birthday and Anniversary Clubs, set up Coupons, BOGO offers
School Pride: Raise school spirit with designs by class year, sport, activities. Available in "Letterman Style" Chenille Embroidery
Sports Teams: Work with Game Day sponsors to co-promote, set a SmartPatch in the Stadium that has to be scanned for special attendee only promotions. Sell as collectables.
Television Studios: Promote new series, WIN a chance to be in a Live Studio or a walk-on part as an extra
Travel Industry & Locations: Partner with Area Merchants to offer SmartPatch Only Discounts, show area Hot Spots, Dining, Night Life, Create Club Style Luggage Tags
The SmartPatch Revolution has begun…
Call and Join us today, as SmartPatch takes customer engagement and brand loyalty to the next level.
(800) 872-8778
Or Email us to schedule a conversation
Hello@SmartPatch.com
FREQUENTLY ASKED QUESTIONS ABOUT THE SMARTPATCH CUSTOMER ENGAGEMENT SYSTEM.
What is the SmartPatch made of?
Matt
2019-09-23T19:02:35+00:00
There are variety of materials available for the SmartPatch design to be created from, including dye sublimation, fully or partially embroidered, rubber, and woven with merrowed or laser-cut bordering. Additionally, on the single sided patches, we offer Heat Seal (iron-on), Self-Stick Adhesive or Velcro backing.